Science & Technology park
The science and technology park promotes innovative approach and develops scientific approach in students. Equipped with latest scientific and technological tools, this park enhances the conceptual understanding of the students and arouses their curiosity to know the reason behind every technological development.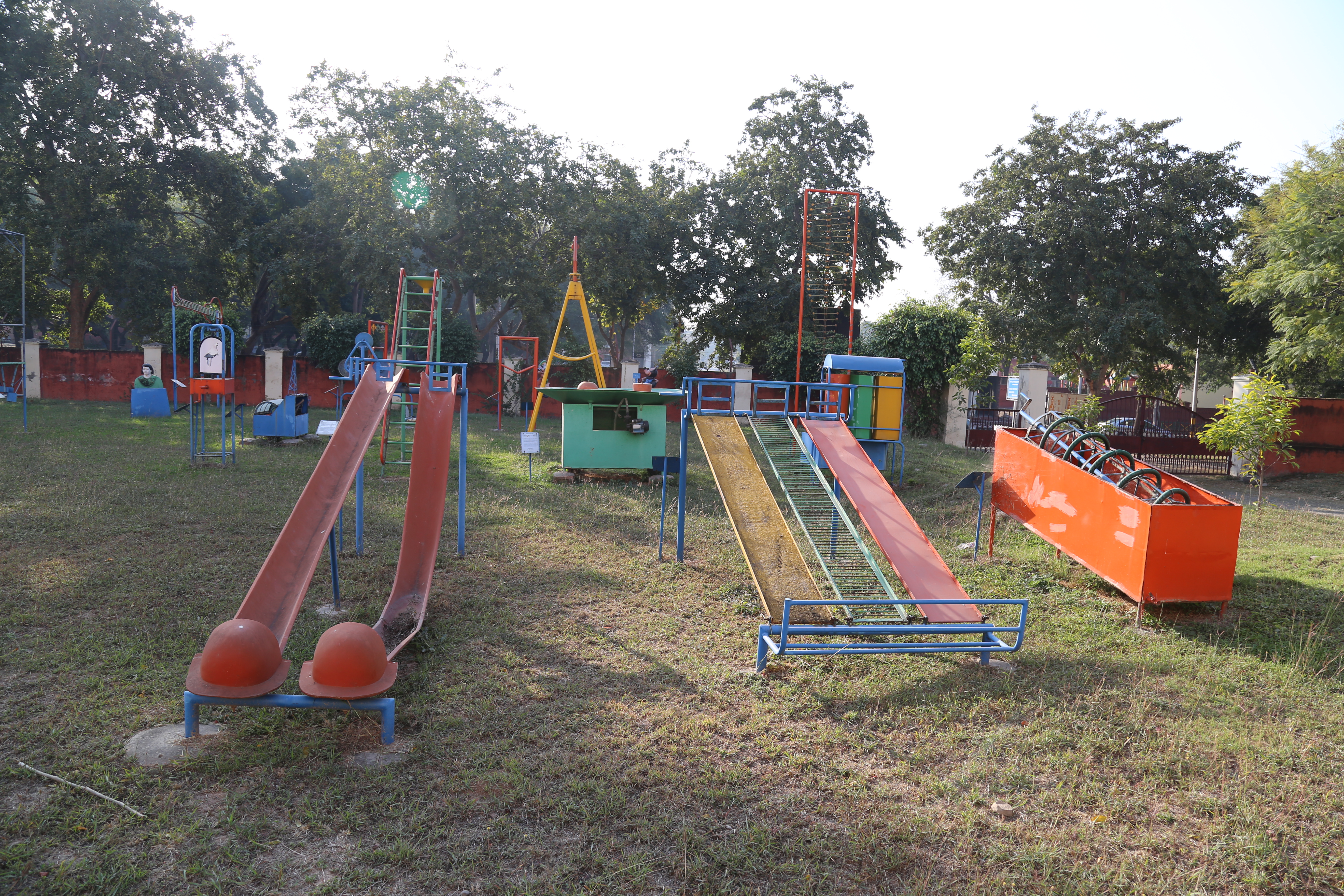 Physical Education
In the field of Sports, Army Public School, Chandimandir has taken a long stride by producing players and athletes of national and international levels, thus adding a feather in its cap. School provides professional coaches for Basketball, Football, Volleyball, Handball and Badminton besides other sports.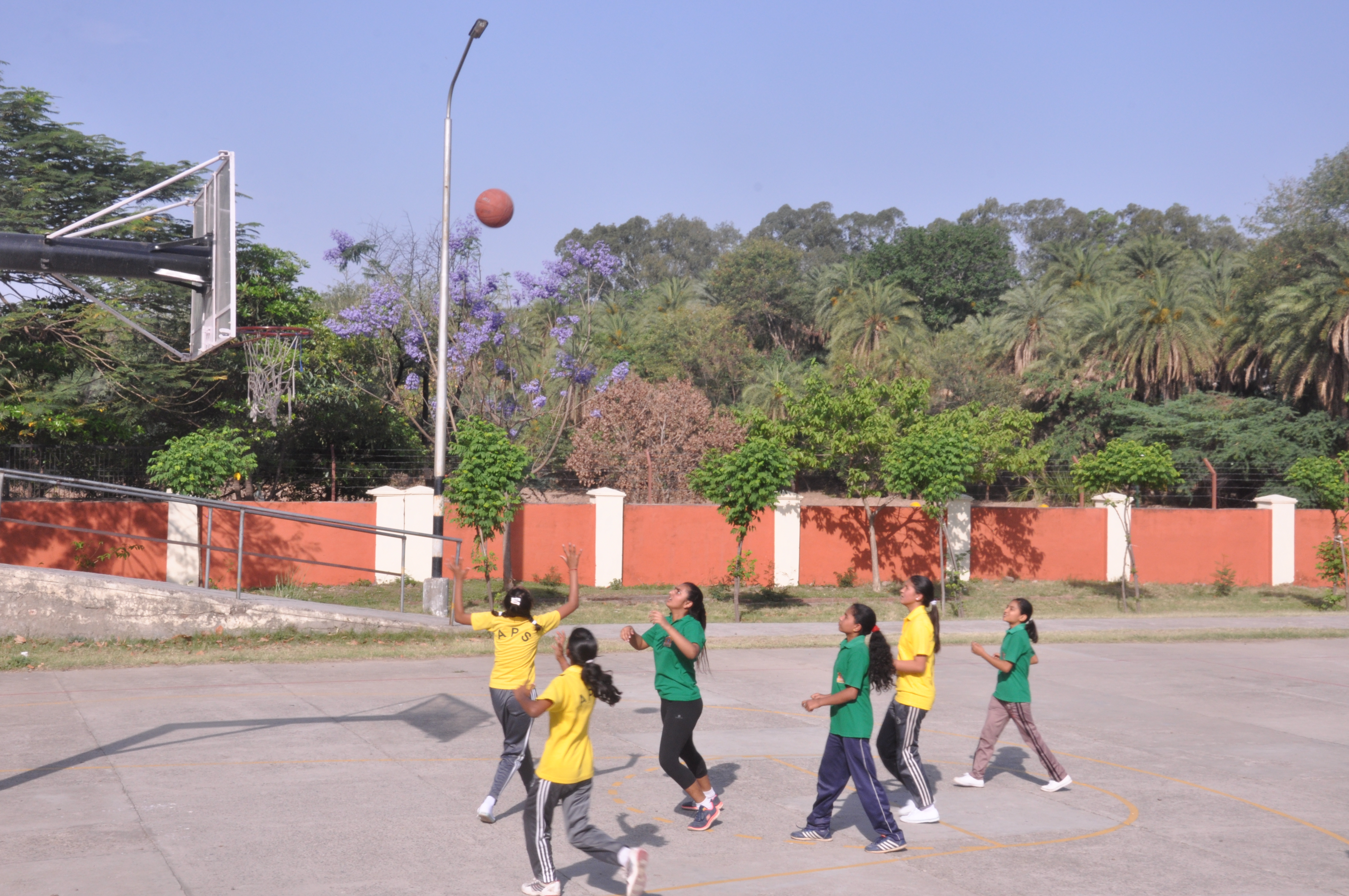 Music and Dance Classes
Music:
Music is the language of the soul and music speaks where the words fail. The school boasts of a well equipped music room with instruments like Congo, Harmonium, Casio,Tabla, Drums, Dholak, Flute, Violin, Guitar etc. which refine the musical talent in the students. The school has a dedicated and well trained musical band too.
Dance:
To exhibit the hidden language of the body, dance is the best form. The school has a spacious dance room to facilitate the creative, aesthetic and artistic nurturing of the school children. Students are taught different forms of Indian classical and western dance forms under the supervision of trained instructor.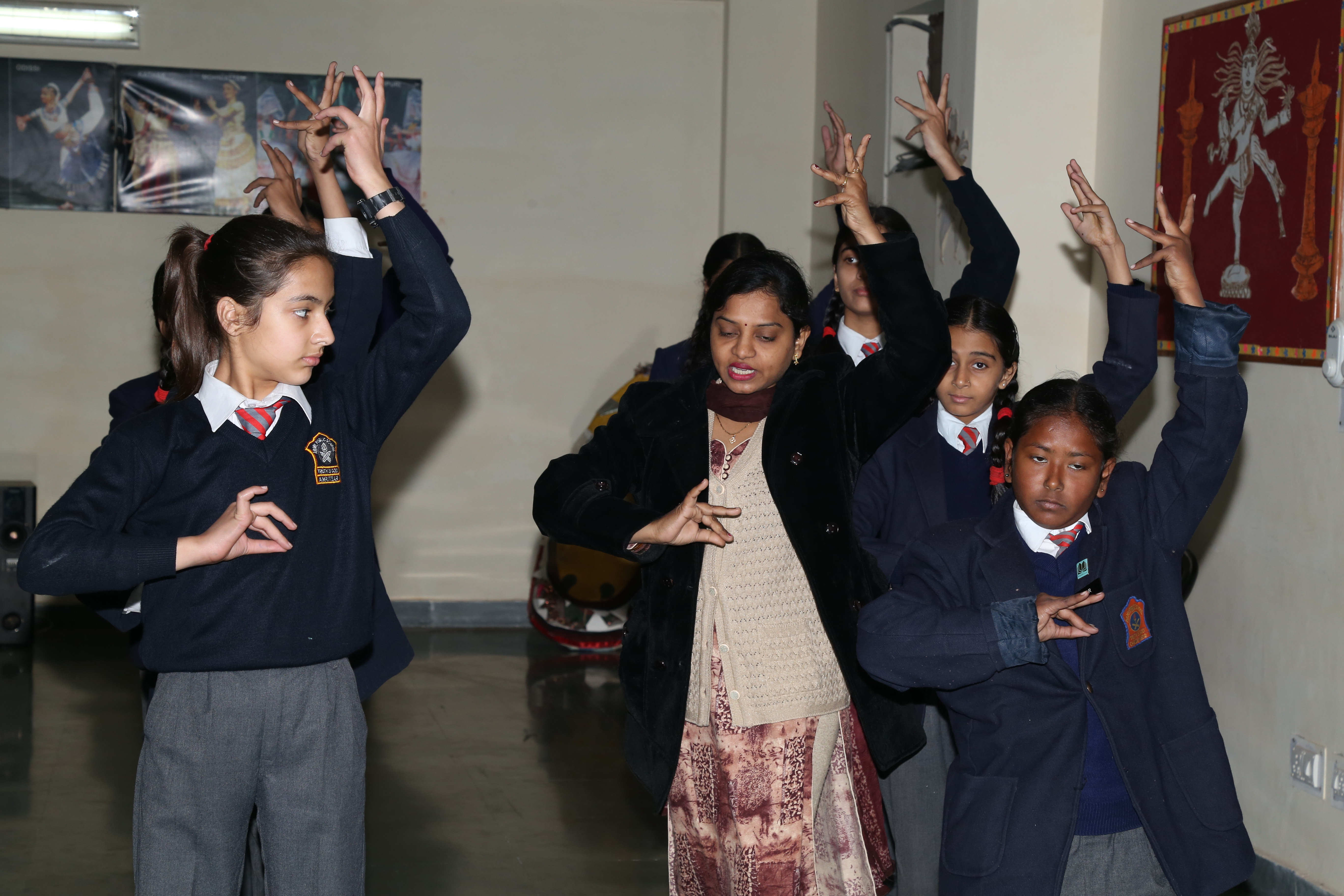 Library
Library is considered as the heart of the school. It is a place where students, staff have access to a variety of resources. It provides information and ideas that are fundamental to functioning successfully in today's information and knowledge based society. The goal of establishing Library is to ensure that all members of the school community have equitable access to books and reading to information and information technology which develops the habit of reading among students. The Army Public School has established two libraries both for primary and senior wing. The school has a spacious and well stocked library with books covering all age groups and interests. Library also subscribes to various magazines like Reader's Digest, Education Today, The Week etc. and national dailies.
Accessible Hours : The library is open every school day from 0700 hrs to 1530 hrs.
Circulation Services:
For Staff: Each staff member is allowed to borrow a maximum of 5 books at a time for one month.
For Students: Each student is allowed to borrow two books at a time for 14 days.
Open Access System: The library follows an Open Access System. The books are classified and shelved according to the DDC (Ed.22)
e-Library: Computers with Internet facility are available in the library for students to search the documents online and have accessibility to e-books.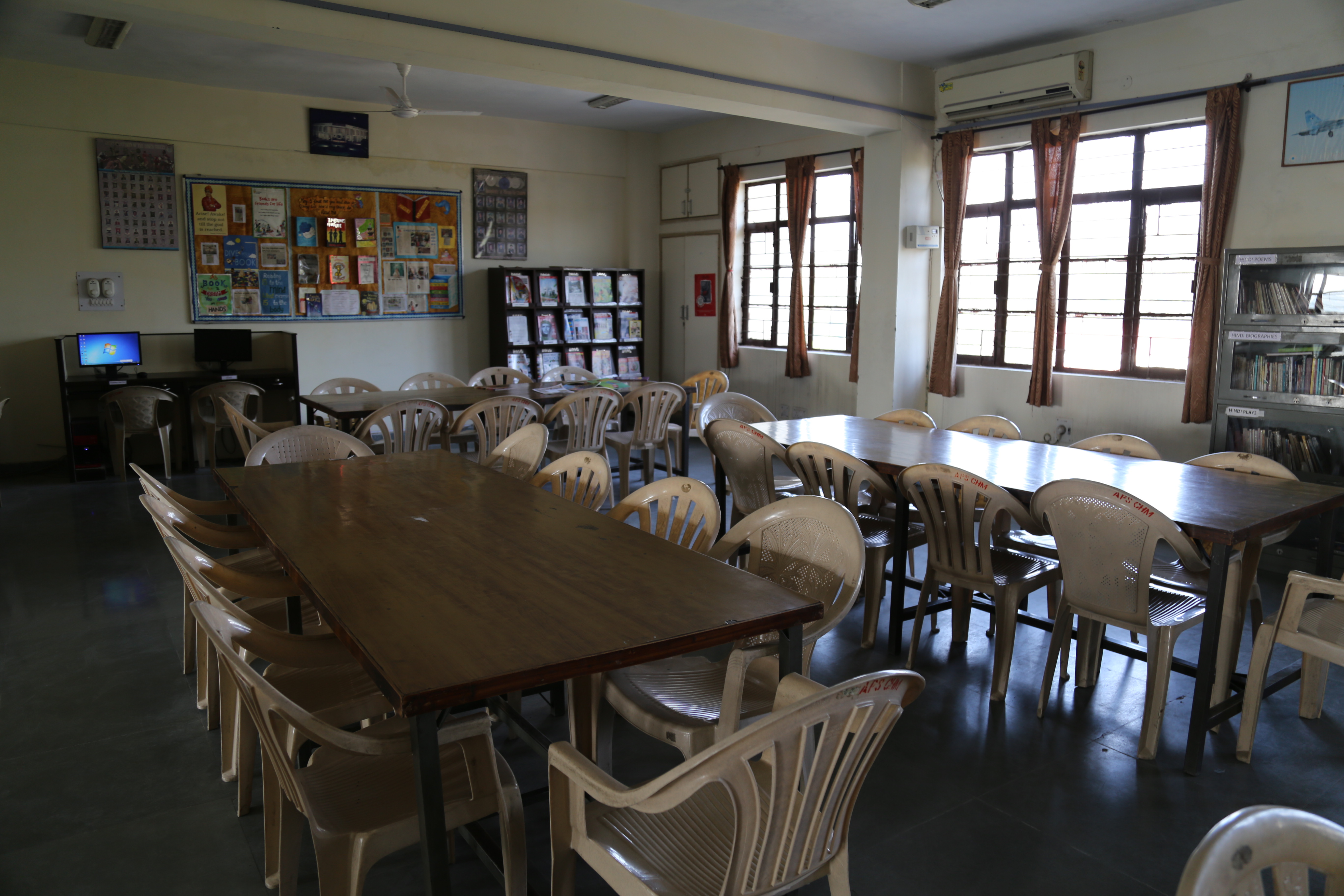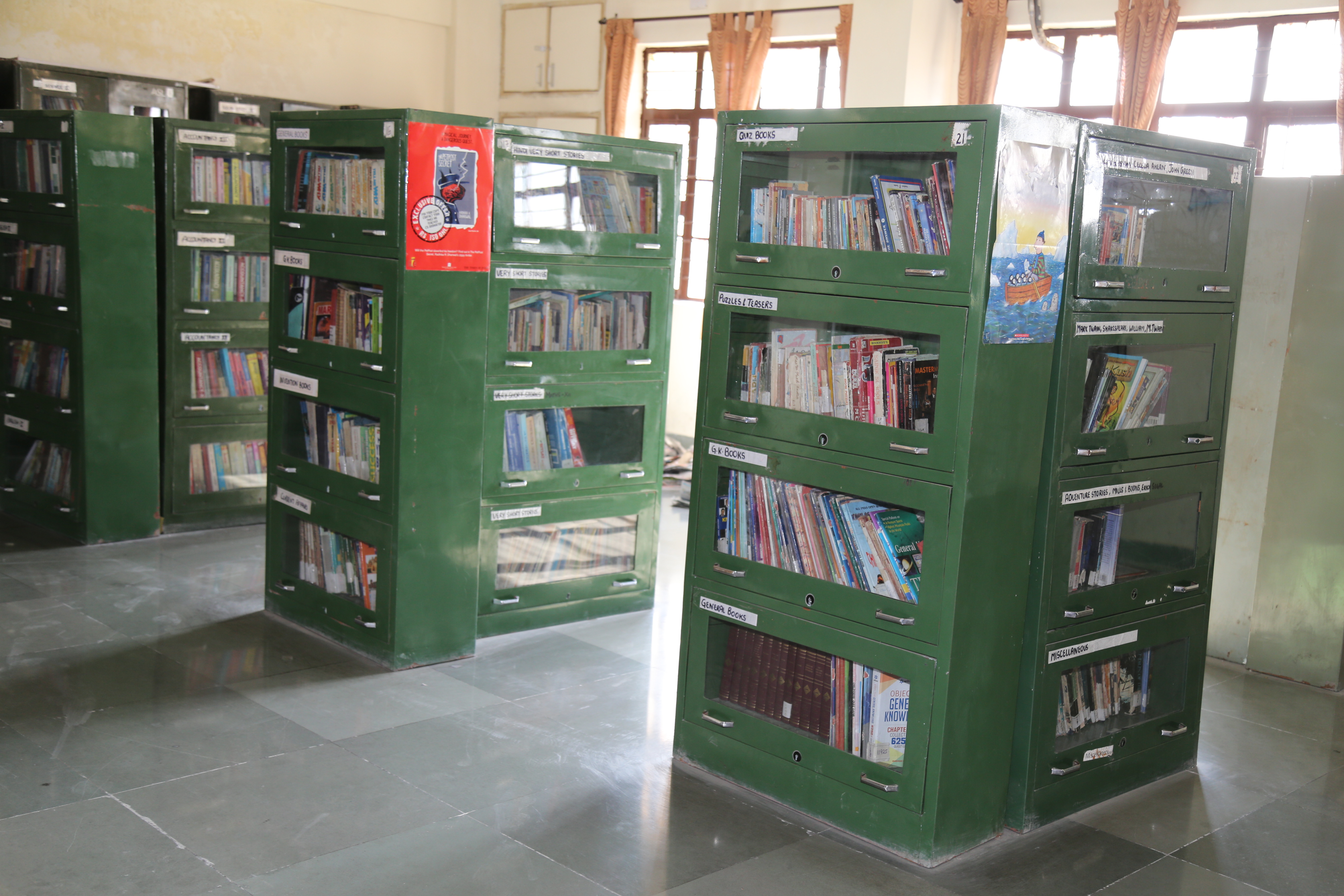 Herbal Garden
The school has a well organized herbal garden with a beautiful combination of various species of flora. There are more than 50 varieties of plants and the students can take the benefit of this garden by identifying the species and understanding the morphological characterization of all the plants. Students are motivated to visit herbal garden for identification of various plants on regular basis.
Art and Craft
A spacious and bright Art Room provides a wonderful platform for budding artists. It inspires children to unleash their creativity and imagination. The impressive collection of a plethora of artworks including fabric, canvas & oil paintings makes the art room a perfect art gallery. Special focus is on polishing children's personal creativity and artistic techniques with pencil, markers, charcoal, pastels, and acrylic and water colours are taught.
Counselling Cell
In today's competitive environment, students of all age groups generally experience social, personal, and academic problems in their routine life. Due to the growing pressure to excel in every field, students face emotional turmoil which sometimes even lead to stressful situations.
To handle such issues, the school has a well qualified counsellor in whom they can confide their problems. The counselling cell head, Mrs. Preeti Ahluwalia helps the students to tackle their family, personal and peer problems and even assist them in managing their academic performance. The process involves interaction and the students feel comfortable to discuss any issue that may be bothering them.